About Me
Hello World. My name is Md. Tahmid Hossain but you can call me Tahmid. I am a programmer, developer, info-sec practitioner and digital marketer.
Actually, I am obsessed with coding. And most of my time I spend solving programming problems and building digital products. I am also a lot fascinated about information security (info-sec). In fact, I think I will build my career in this field.
I am always hungry for making myself my better version. I am a curious minded person and I have a great hunger for excellence. I am a fast learner and able to pick up new skills quickly. I can adopt to changes and handle unexpected obstacles easily.

You can read my blogs to know more about me and what I like :)
My Skills
Technical Skills
Soft Skills
Efficient and effective communication skills.
Self-organized and able to work independently.
Passion and hunger for excellence.
Always curious and courageous.
Open to receive clear and useful critism.
My Achievements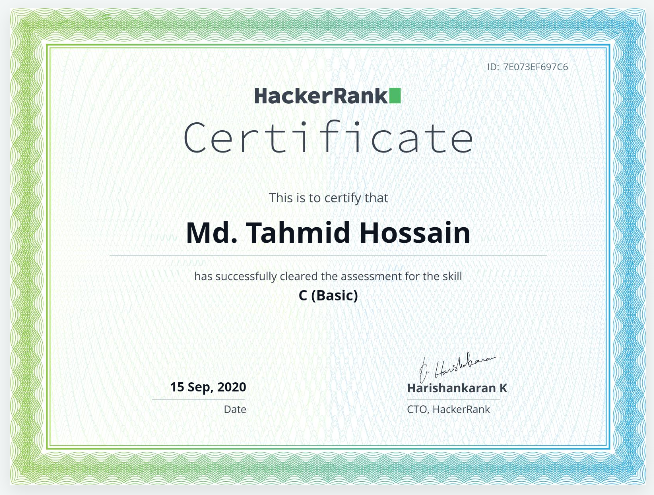 Hackerrank C (Basic) Certificate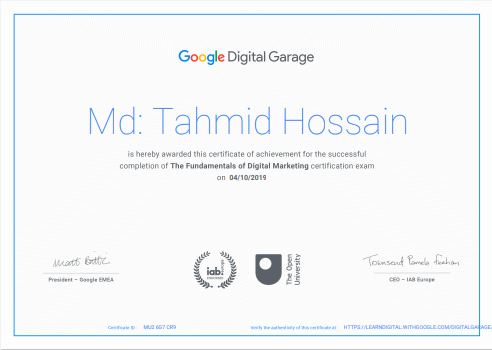 Fundamentals of Digital Marketing Certificate provided by Google Digital Garage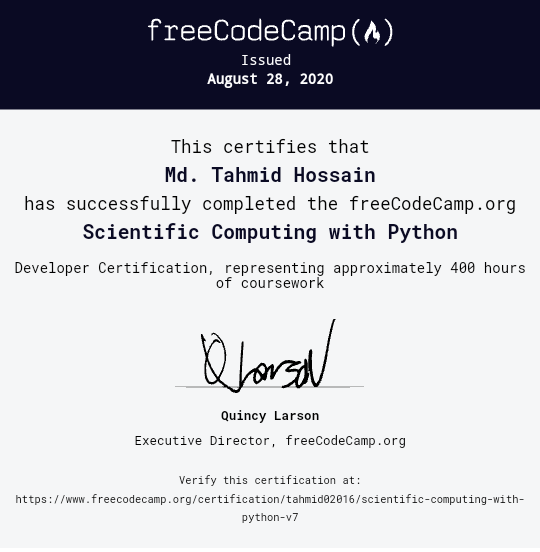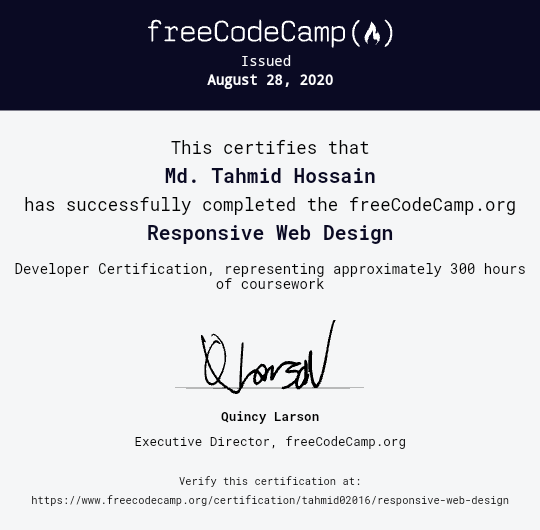 Contact Me
If you think we can be friends or I can help you, feel free to knock me. I am waiting to hear you.